Upcoming Art Shows/Pop-Up Shops
Dec 14
SHOCK EXCHANGE X MISFITS
Details coming soon...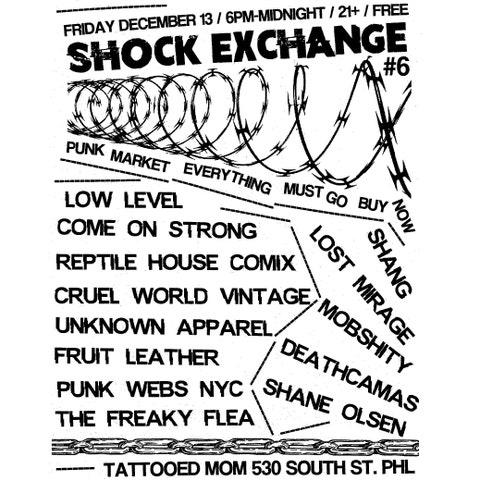 Dec 13
SHOCK EXCHANGE #6
Low Level and Come On Strong present: SHOCK EXCHANGE #6. 13 vendors selling all the punk goods just in time for the holidays. 6pm til Midnight upstairs at Tattooed Mom. The event is free and open to those 21 and over.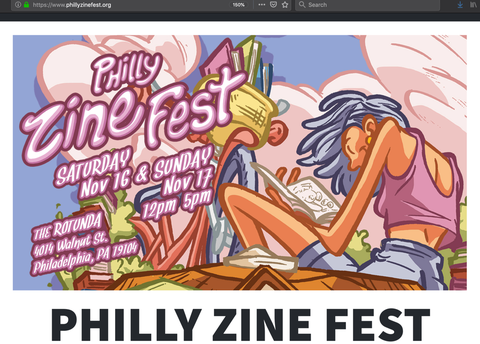 Nov 16
Philly Zine Fest
Zines, pins, shirts from Low Level on Day 1 of the Philly Zine Fest.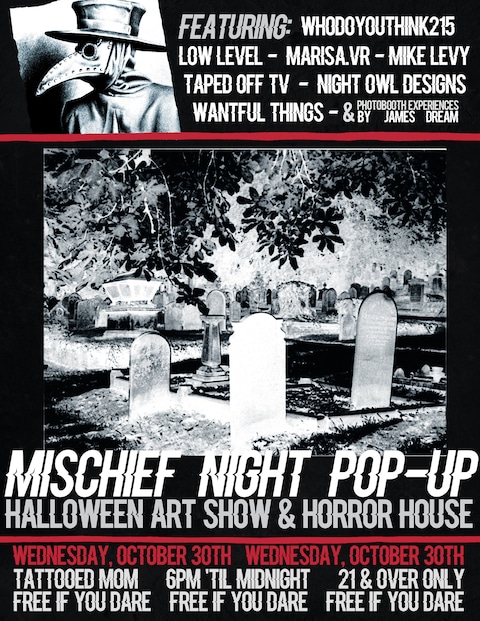 Oct 30
Mischief Night Pop-Up
Halloween Art Show and Horror House at Tattooed Mom featuring: LOW LEVEL//MARISA.VR//MIKE LEVY//TAPED OFF TV//NIGHT OWL DESIGNS//WANTFUL THINGS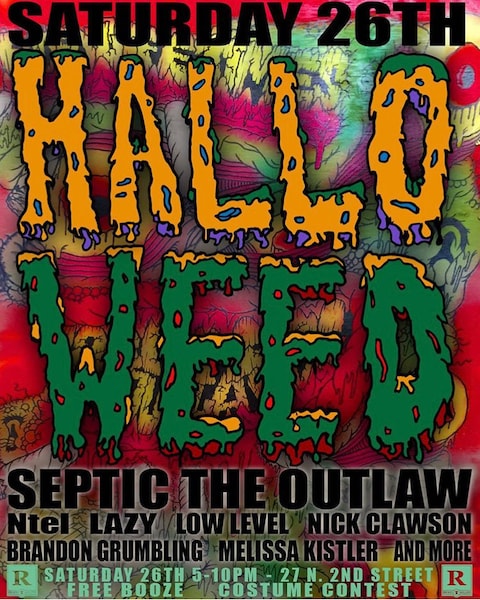 Oct 26
Halloweed at Ruckus Gallery
One night art show and pop up shop featuring Septic the Outlaw//Low Level//LAZY//NTEL//Nick Clawson//Brandon Grumbling//Melissa Kistler// Free Booze, Costume Contest, and More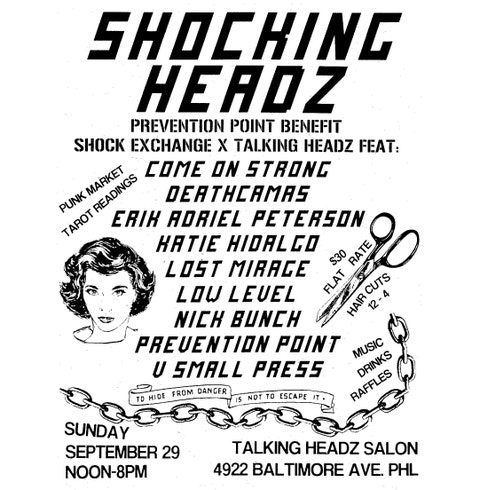 Sep 29
Shocking Headz
Shock Exchange invades Talking Headz Salon. A benefit for Prevention Point Philadelphia with $30 haircuts from Noon to 4PM and all-day tarot readings, raffles, drinks, music and punk market featuring: COME ON STRONG//DEATHCAMAS//ERIK ADRIEL PETERSON//KATIE HIDALGO//LOST MIRAGE//LOW LEVEL//NICK BUNCH//PREVENTION POINT//V SMALL PRESS
Sep 5
TWOMPSAX//ALIEN BIRTH//SPADOS//ABI OOZE
Punk show with: Twompsax // Alien Birth // Spados // Abi Ooze // Plus a pop-up shop from Low Level 8PM $7-10 Cousin Danny's West Philly
Aug 30
POLYTOXICOMANIA
Group art show presented by Low Level feat: SEPTIC THE OUTLAW // CUM MASK // SHANG // GARBAGE GREASE // LOW LEVEL // SHANE OLSEN // NICK BUNCH // MUSCLE FACE // KEVIN SPAGHETTI // MECHANICALPENCILGIRL // SHOMA // Free! Upstairs at Tattooed Mom 530 South St. Philadelphia, PA